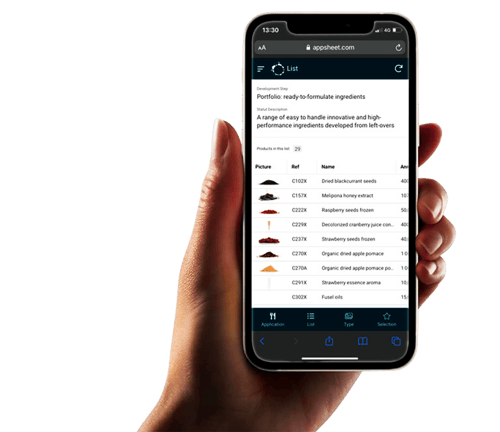 An app to make l'upcycling accessible to the whole industry.
Upcycling is above all a shared mission, to make our production processes more sustainable.
Discover the Hub, a database that transforms the supply chain. Select what you want, according to your criteria:
type of culinary use,

geographical origin,

available volume etc.
Fill in the form on the right to receive our Spotting Alert. We'll make a selection just for you, according to your business and interests, with our latest waste materials identified, ingredient developments, examples of use and advices.
All in one place.
Let's get started !
Access the Catalog

&

Spotting Alert